Money Carer's in-house banking Software Engineers Shaun Marshall and Mike Shepherd joined CEO Sean Tyrer on a visit to South Africa recently, as part of an international mission to provide training to the Foundation's Umhlanga-based team and to assist the Sprout Foundation with it's ground-breaking, 'Teach Each Child Tech' programme for local schools.  
The Sprout Foundation's mission in South Africa is to support high school learners and unemployed young people to become 'job-ready'. This is done through the upgrading of school facilities, seeking employment opportunities and assisting with the job-application processes..
Based at the 450-pupil Isihlangusabasha Primary School, about 45 kilometres inland from Money Carer's Umhlanga office, Shaun and Mike were led by Sprout Foundation's Rianka van Antwerpen and Julia Reader in constructing a new play area for the children of the school – as well as helping with the "Teach Each Child Tech" programme!
"Before we arrived I had spent a few hours setting up the laptops they had available with the Scratch software developed by MIT." said Mike.  "I then helped setting up an Oculus Quest VR (Virtual Reality) headset – which was obviously a major highlight for the children, who had almost certainly never encountered anything like it before!"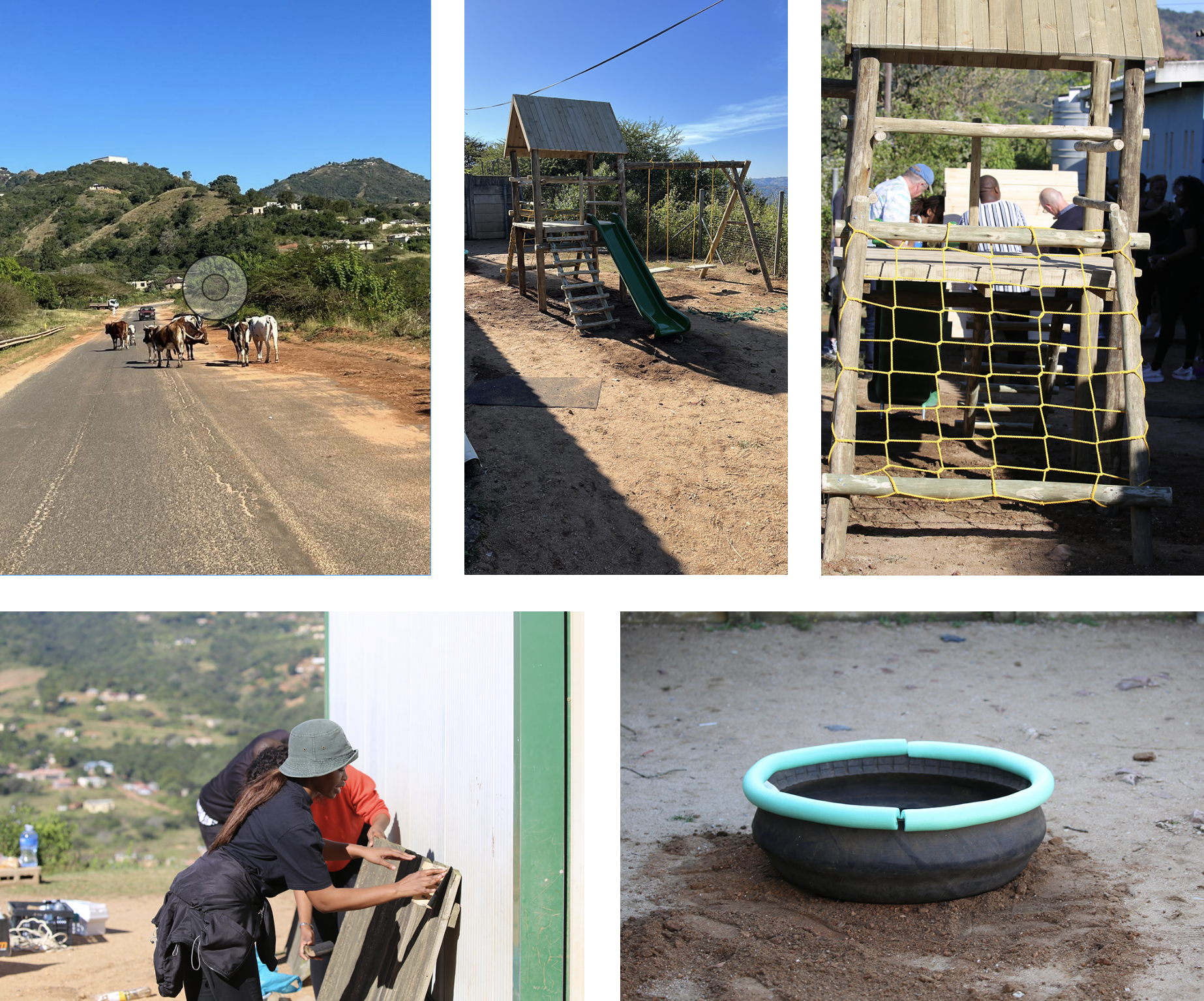 Shaun added, "I helped to prepare the classroom before the children arrived for their lesson.  Once they had arrived and  sung a beautiful song to open the lesson, Julia (Reader) asked them to use the laptops and to practice writing their names in Notepad!  We then loaded the Scratch programming environment and showed the children how to make music with Music Maker."
To successfully build the playground, the Sprout Foundation pre-purchased materials and had some written guidance and tools to help with construction.
"It was a great experience." said Mike.  "Truly eye-opening to go to such a challenging environment where, in spite of their surroundings, the children were extremely well behaved, quiet and attentive at all times"
"It really will be hard for us to ever forget the day." said Shaun.